Can Mold Go Away on Its Own?
3/6/2019 (Permalink)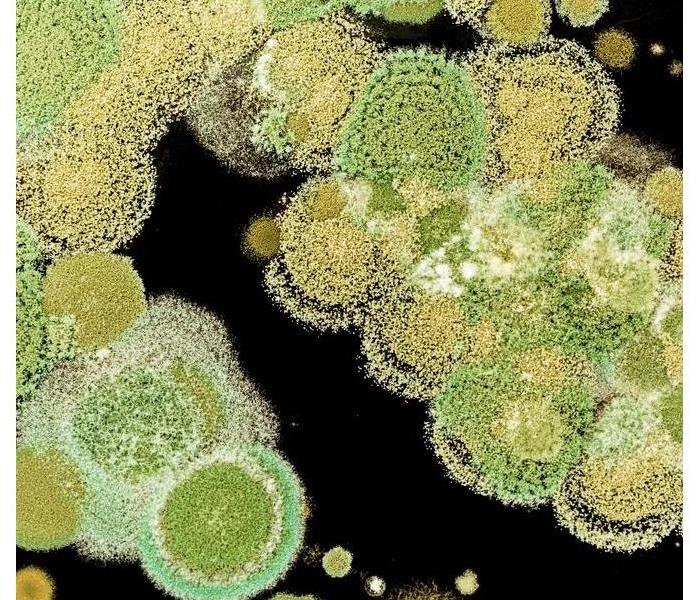 Water loss airflow quickens the evaporation of water making it difficult for settled spores to grow.
So, you had a moisture problem, smelly mold emerged, and you quickly swung into action removing standing water and drying surfaces. The area is dry, and the mold is gone – or is it? Many people think that once an area is dry and they can't see mold, it's gone. The fact is black mold doesn't ever go away without targeted actions. If you're wondering whether mold is truly gone from your South Oceanside, CA home, learn more about what it takes to eradicate mold.
How Mold Grows

Mold is one of those things nearly every homeowner will encounter. That's because the things needed for it to grow are so pervasive. All this fungus needs to grow are:
The latter can be as simple as paper, drywall, wood or other organic matter. Eliminating mold is as simple as drying the area out, right? Not quite.
Dried-Out Mold Becomes Inactive

It's true that drying a moldy area will stop active mold growth because spores need moisture to multiply. But this doesn't impact the existing mold. So, while mold may not spread, it will continue to exist causing smells and unsightly stains.

Dried-Out Mold Can Become Active

Worse yet, if any sort of water makes it to the remaining fungus, can reactivate a patch of black mold. That means it can start producing spores again and new mold can appear.

Dried-Out Mold Needs to Be Removed

The fact is, whether dried or not, mold needs to be removed to prevent reactivation and new growth. To actually remove the fungus, you must clean nonporous surfaces that were contaminated and throw away porous materials.
Cutting out moisture is step one in eradicating black mold, but it's not the end of the process. Work with a residential mold cleanup specialist to create a plan to truly eliminate mold and take your home bag from this bothersome fungus.